Domestic scaffolding Services in Hoylake
Our domestic scaffolding services in Hoylake provide you with scaffolding that is suitable for any use case in a domestic setting. Domestic scaffolding can range from a small scaffold structure to carry out repair work or can be constructed to surround the entire property should you require.
The domestic scaffolding services in Hoylake that we provide are second to none, we will provide you with a fantastic service and a result that will get the job done in the most effective manner.
Quality Scaffolding Company
The scaffolding we install on residential properties is erected in accordance with the current scaffolding regulations, providing you with the peace of mind that you should expect from a quality scaffolding company.
Your installation will be highly reliable for any domestic construction work taking place on the premises.
Our scaffolding team in Hoylake are fully qualified, and they have had substantial amounts of training, thus ensuring that all regulations are met, allowing them to carry out domestic scaffolding installations in Hoylake safely as well as effectively.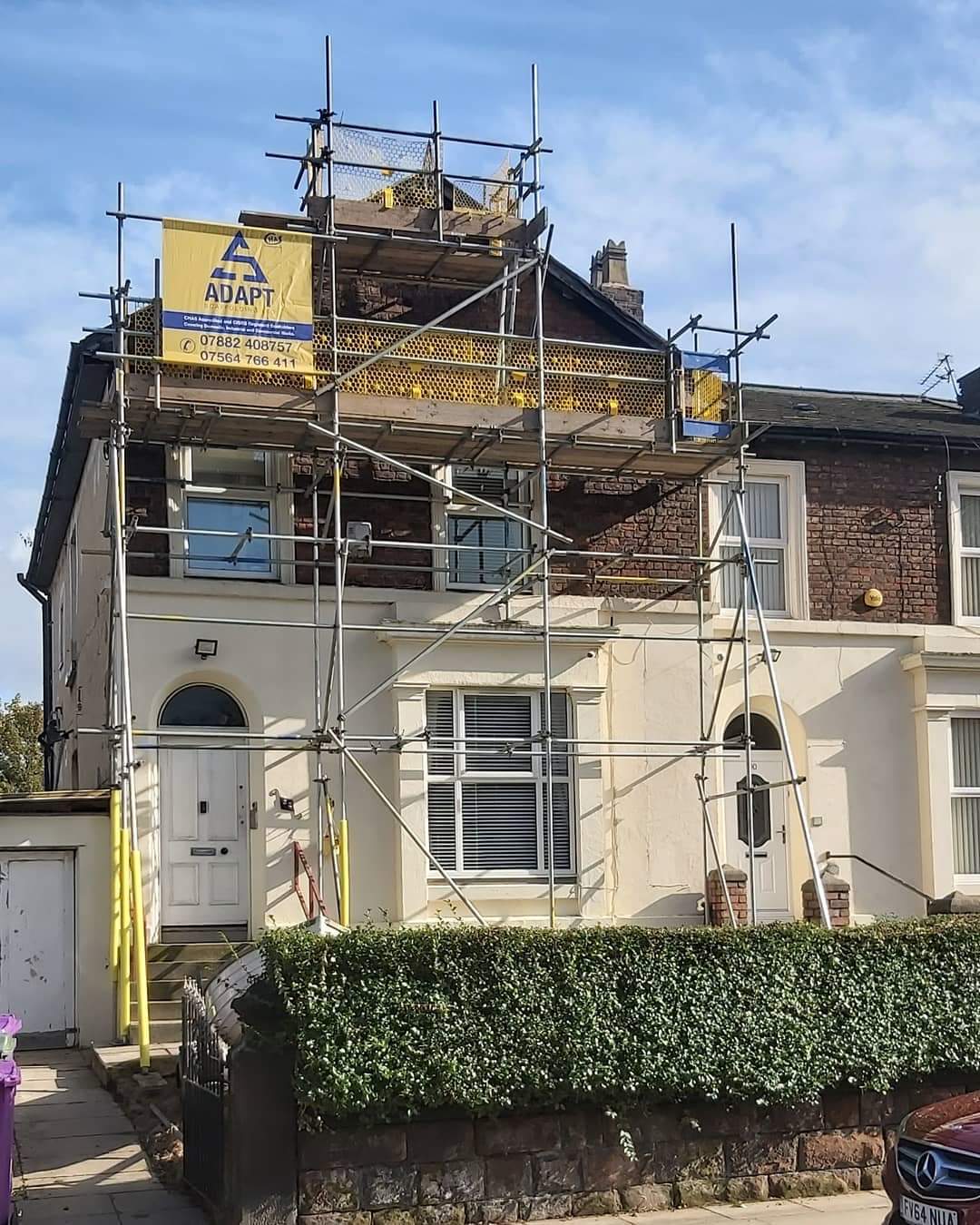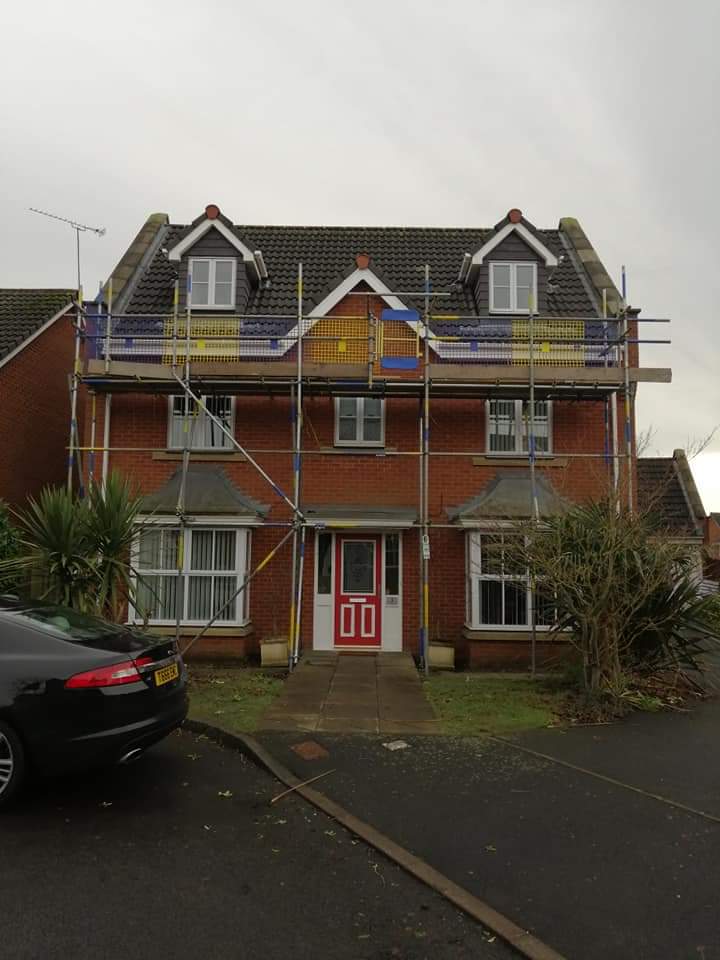 We Only Use Fully Trained Scaffolders in Hoylake
The biggest concern with any scaffolding installation is the safety of those that operate using the installation. We design all of our domestic scaffolding installations to meet all of the regulations and standards that scaffolding structures must comply with.
We go the extra mile and ensure that our team are continuously trained, allowing them to construct scaffolding that will not let you down.
We cover a range of scaffolding uses, including commercial and industrial scaffolding in Hoylake. Therefore, you might think that we consider domestic installations to be second-best and that we will ignore the needs of residential customers. This is simply not the case, we provide the same great service regardless of your requirements and what type of customer you are.
High Quality, Safe & Reliable Domestic Scaffolding in Hoylake
Our expertise in all types of scaffolding solutions makes us the perfect choice for any domestic scaffolding installation in Hoylake. If you need a durable domestic scaffolding service for your property from a firm that prioritises convenience and safety, get in touch as soon as possible.
We will gladly assist you with any enquiry that you may have about our domestic scaffolding service in Hoylake, call us today on 0151 5157132 or Click here to email us.